Brisbane to Cairns Northbound East Coast Australia Tour - 7 days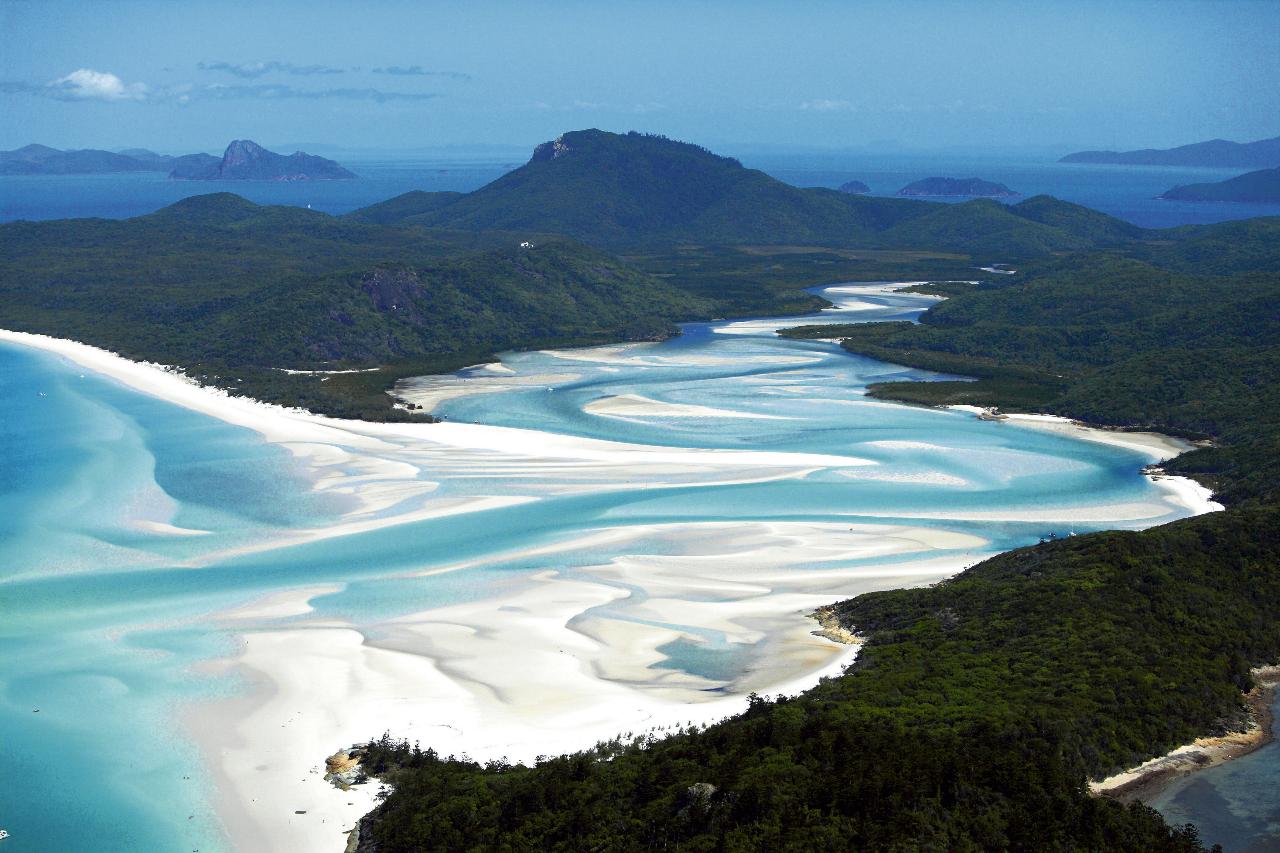 Duration: 7 Days (approx.)
Product code: PVOB
7 Day Brisbane to Cairns Tour - Boutique Australia East Coast Tours, locally owned & operated in small groups - Food, wine, beaches, walks, wildlife and amazing nature experiences daily. Sleep well in hand picked hotel accommodation. Local & authentic knowledge and experienced guides.
Prices:
Twin Share/Double Room with ensuite: AUD $3190 per person: Accommodation in all locations will be private double or twin rooms with private facilities. This package is ideal for single travelers (who want to share a room with a new travel buddy. **No forced single supplements – we will match pax with someone of the same sex in a twin room - or upgrade to single if no match possible.). Double or Twin bed for Couples or close friends travelling together.
Single Room with ensuite: AUD $3890 per person: Accommodation in all locations will be in private rooms with own facilities. This package is ideal for solo travellers enjoying the company of others by day and having the option of returning to their private rooms for alone time and a good night sleep.
Family Package with ensuite: AUD $3190 per adult, AUD $2870 per child 12-17 years old: Accommodation in all locations will be either a private family room or two twin rooms.
Tour Inclusions (Full Itinerary and
accommodation choices are listed at the bottom of this document)


Small Group Tour (Min 4, Max 16 Guests)
All transport (Private buses, domestic flight, & boat trips)
Included free activities most days (Walks, waterfalls, beaches,
local experiences)
5 breakfasts, 3 lunch experiences, 2 dinner experiences
Local aboriginal experience in Tully with dinner included (Ingan
Tours)
Fraser Island 4wd adventure with lunch included (Fraser Island
Discovery Group or Similar)
Great Barrier Reef day cruise including 2 reef sites, bird
sanctuary, snorkeling, lunch on board and optional scuba diving (Passions
of Paradise or Similar)
Whitsundays Island Explorer day cruise with a visit to Whitehaven
beach, snorkeling opportunities & lunch on board (Thundercat or
Similar)

Focus and unique selling points:


Small groups allow for an intimate touring
experience (Min 4, max 16)
We include 'must-sees' like Fraser Island and the
Great Barrier Reef, but we also expose our guests to family-run
hospitality, locally-produced food and wine, and a variety of
down-to-earth experiences that can only be enjoyed in small groups.
We understand the importance of utilising the
local community and businesses to create sustainable and long lasting
relationships. We visit best local cafes, restaurants & food producers
everyday.
We use a mix of 4 star, boutique & family run
accommodation so guests sleep well at night.
Active tour style provides opportunities for
nature walks, snorkeling, swimming, spotting animals in the wild

We provide a contemporary Aboriginal cultural experience
with the Grant family, who provide insight into the past, present &
future of Aboriginal heritage in the area
Full itinerary
Key: B = Breakfast, L = lunch, D = Dinner
Day 1: Brisbane to Noosa
Meet your guide & new travel mates at Brisbane CBD (Hotel
- Royal On The Park), or at Brisbane Airport between 10.30am &
11.30am (Please check with us what time to meet when booking your tour, as each
tour varies by a few hours depending on our scheduled flight time). We're
headed to Australia East Coast must-see sun-kissed Noosa (via one of
Australia's top surf spots and home to some of our champion surfers). We're
crossing into Queensland – the Sunshine State – which means koala-spotting in a
national park followed by a magnificent sunset overlooking the Sunshine Coast
hinterland from a coastal lookout. Rest up in the evening, or hit the bustling
town for dinner and nightlife. Accommodation: Noosa Lakes Resort
Day 2: Fraser Island & Noosa
Ready, steady, go, for a once-in-a-lifetime Fraser Island 4WD adventure
today. You'll never want to leave, as we explore the largest sand island in the
world, kick back at some of Queensland's most renowned lookouts, take a walk on
the wild side, dive into a crystal-clear lake, and go dingo-discovering. The
fun needn't stop there; after the tour feel free to enjoy Noosa's vibrant
nightlife, or put your feet up in your accommodation. (L) Accommodation: Airlie Beach: Mantra Croc Club
Day 3: Noosa to Airlie Beach (Via Brisbane)
It's up, up, and away, as we take the plane to Airlie beach, hub of the
magnificent Whitsundays. You get the chance to take the reins today; whether
you want to stroll through the town, find a cool bar, or explore the local
swimming hole, the choice is all yours! (B) Accommodation: Airlie Beach: Mantra Croc Club
Day 4: Whitsunday Islands Cruise and Airlie Beach
After breakfast, we're taking a leisurely day cruise through the
postcard-perfect islands of the Whitsundays, including a stop at famed
Whitehaven beach. Words can't do justice to the dazzling white sands, azure
waters, and densely verdant vegetation of this incredible corner of the world.
Get a closer look by snorkeling with colourful coral, and an array of playful
fish and turtles. Afterwards, it's your chance to relax or seek out the town's
best food and drink options. (B, L) Accommodation: Airlie Beach: Mantra Croc Club
Day 5: Tully & Mission Beach
A change of scenery today as we head through undulating cane fields to
historic Tully in a private vehicle. We'll meet an Aboriginal family who'll
escort us to a secluded swimming hole in the rainforest. You'll also get the
chance to try your hand at Aboriginal art, as we are guided by local Jirrbal
Aboriginal Artists on traditional techniques after a tour of the Ingan Cultural
Centre. We finish the session with a candid discussion on Aboriginal culture,
history and contemporary life for Indigenous people in Australia, followed by a
delicious barbecue. (B, D) Accommodation: Mission Beach Castaways Resort
Day 6: Cairns via the Atherton Tablelands
Enjoy breakfast in a local café before we travel into the wet tropics of
Far North Queensland. We'll discover a magnificent plunge waterfall nestled in
dense tropical rainforest en-route to the Atherton Tablelands. Take a dip in
the cool water before we head to Lake Eacham, a crater lake with crystal-clear
water, and visit the massive 'Curtain Fig Tree'. We'll finish the day in
Cairns, one of Australia's most vibrant, tropical and energetic cities. (B) Accommodation: Cairns: Pacific Hotel OR The Abbott Boutique Hotel
Day 7: Cairns and the Great Barrier Reef
It's one of the highlights of any trip to Australia: The Great Barrier
Reef. Today, we take a cruise to the famed reef, where we'll go snorkeling and
hear a marine conservation commentary. After an extraordinary day, we'll
freshen up at the hotel before having our farewell dinner. It's a chance to
compare memories, swap stories, and say farewell to your friends on the tour.
(B, L, D)
Optional: Scuba dive on the Great Barrier Reef
Extending your stay in Cairns? Ask your travel agent if you can book
extra accommodations nights. Ask us about short trips/activities for after the
tour ends.
Moving on immediately? You can leave your luggage in storage at
the hotel & collect it at the end of the day.
Age Requirements & Tour Style:
Must be 18+ to travel on the tour unless an approved minor (8-17 years old) is accompanied by an adult. All guest must be young in spirit & active enough to participate daily in light to medium walks, some lasting up to 2 hours
Accommodation: Hand picked for the location, service & comfort
Noosa: Noosa Lakes Resort
Airlie Beach: Mantra Croc Club
Mission Beach Castaways Resort
Cairns: Pacific Hotel OR The Abbott Boutique Hotel
*Similar accommodation may be used if necessary
Departure Dates: *Day 1 is always in on a Friday in Brisbane & Day 7 is always a Thursday in Cairns
2017: Oct 13th, Oct 27th, Nov 10th, Nov 24th, Dec 8th
2018: Jan 12th, Jan 26th, Feb 9th, Feb 23rd, March 9th, March 23rd
April 13th, May 11th, June 8th, Jul 13th, 27th July, 10th Aug, 24th Aug, 14th Sept, 14th 12th Oct, 26th Oct, 9th Nov, 23rd Nov, Dec 7th
2019: 11th Jan, 25th Jan, 8th Feb, 22nd Feb, 8th Mar, 22nd Mar
Optional Activities (Available to sign up on tour with their guide)
Scuba dive on the barrier reef from $70
What to bring:
All tours require comfortable walking shoes and weather-appropriate clothing (We travel over 1500km from Brisbane to Cairns so one day it could be cold and wet and the next sunny and hot)
Sunscreen is recommended on sunny & cloudy days
Swimmers and a towel